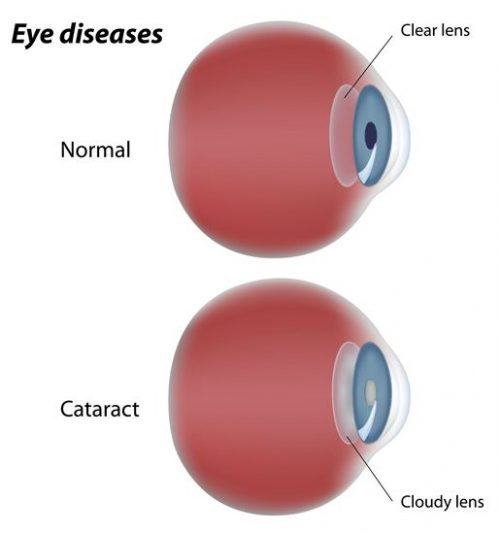 Wat is cataract ?
Cataract of grijze staar is een vertroebeling van de ooglens waardoor het zicht minder wordt en er een verlies van contrast en vervaging van kleuren optreedt. Het ontstaat als gevolg van een normaal verouderingsproces van beide ogen, dat progressief toeneemt tot het zicht verdwijnt.
Behandeling van cataract?
De behandeling van cataract is enkel chirurgisch, dit wil zeggen dat het niet met medicatie, met een aanpassing van de brillenglazen of met een laserbehandeling verholpen kan worden.
De operatie gebeurt meestal onder topicale anesthesie (=druppelanesthesie); in uitzonderlijke gevallen is algemene anesthesie aangewezen.
Een cataractingreep is noodzakelijk als de patiënt door het verminderde gezichtsvermogen last ondervindt bij de dagelijkse bezigheden.